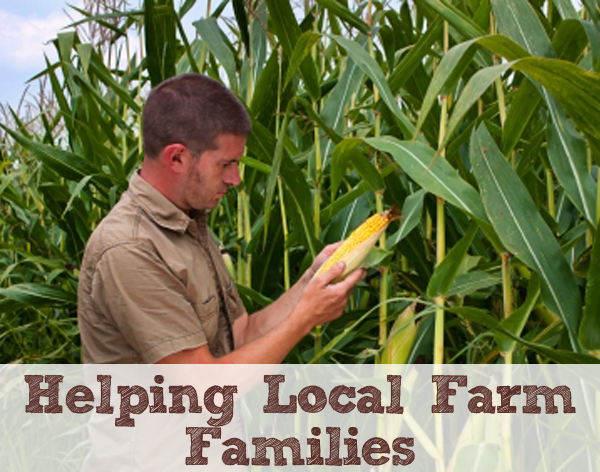 There's no denying the fact that agriculture has been the backbone of Iowa's economy since people began settling and raising crops here in the "Land of Opportunity." The presence of agriculture in the blood of every Iowan, especially in our communities, means everyone knows the importance of this time of year. Late April and early May mean it's time to plant corn and soybean crops for the season, the first step in a process that creates billions of dollars in revenue across the state of Iowa.
It's this financial impact and the importance of corn and soybeans on the economic lives of local farmers that make having a knowledgeable banking and lending partner vital. Security State Bank has our roots in working with local farm families to ensure they have everything they need to succeed. We know the challenges of working with the earth and weather for your living, and our ag lenders and banking specialists work with farmers every day on their diverse needs.
Whether you have a large or small farm operation, or are beginning farmer, there is a solution for you. Security State Bank's ag specialists know no two farm operations are exactly the same. That's why they take the time to talk to you and understand your needs in order to recommend the best financing solution available.
We can talk about all the specific programs we have available for our local farmers, but the only thing that matters is this: we care about and are invested in your success. In our eyes, working with local farm families goes beyond simple banking. It's trying to help our family, friends and neighbors succeed to help build and maintain a strong local economy.
A genuine relationship that offers you exactly what you need at a fair price; that's what we offer at Security State Bank. You can talk to one of our ag banking specialists by contacting any of our locations today. Good luck to all our farm families during the upcoming planting and growing seasons, and here's to beautiful weather for a bountiful yield!
Tags:
ag banking
,
ag financing
,
mortgages