In one of last month's blog posts we talked about how saving money (or more of it) is a very common financial resolution. Well, saying you're going to save more money and actually do it are two very different things. If you're looking to grow your savings account, know this: it takes consistency and some willpower.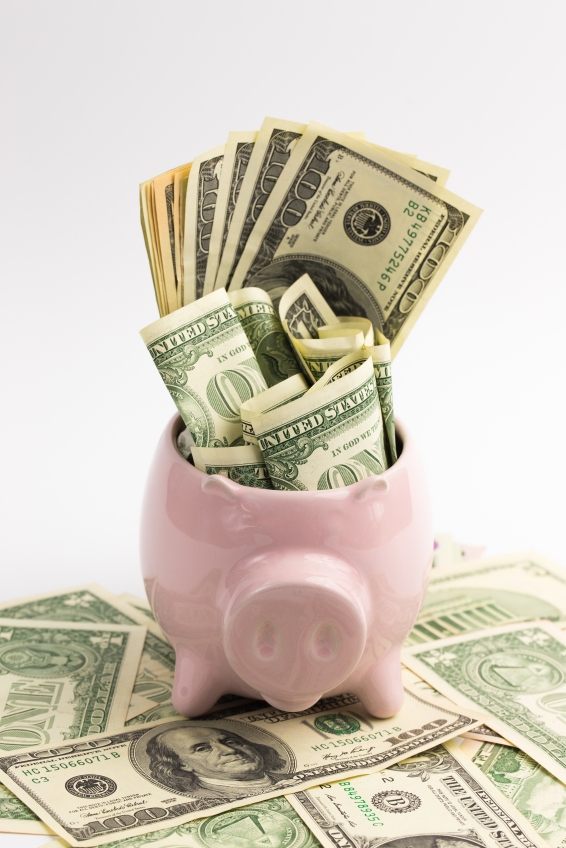 That being said, Security State Bank also wants you to know that becoming a money saving master is possible. Here's how you can feed your piggy bank a little more this year:
Recognize it doesn't take much- most people don't save money because they think they don't make enough to begin with. It doesn't take much to make progress when saving money. You have to…
Recognize saving takes time- you can't double or triple your savings account over night. Why? Because, unless you came into a large amount of money, you still have expenses for that thing called life. Do as the tortoise did in his race with the hare- slow and steady.
Pick a goal- what do you need to save money for; an emergency fund or a new car? Having a goal helps you to track your progress instead of saving for nothing in particular.
Pick your percentage- 10 percent has long been the standard for how much of your income you should save, but if you can spare a little more, then why not? Most experts say 12-15 percent is where you should be.
Pay yourself first- yes, yourself. Not your mortgage, utilities or debts. Call Security State Bank or login to your Online Banking account and transfer your percentage from your checking to your savings on paydays. You can't miss money you never "had" anyway, right?
Questions yourself- when at the grocery store, look at the items you have in your basket or cart and ask, "Do I really need all of these items?" Do the same thing any time you're making a purchase over $50. You'll be surprised at how much this can save you over time.
Being able to save money regularly without thinking about it is a skill that is learned before it becomes a behavior. We hope these tips help you to engrain good savings habits that will serve you well for the rest of your life. Come by and see us soon!
Tags:
save money
,
save more money
,
savings