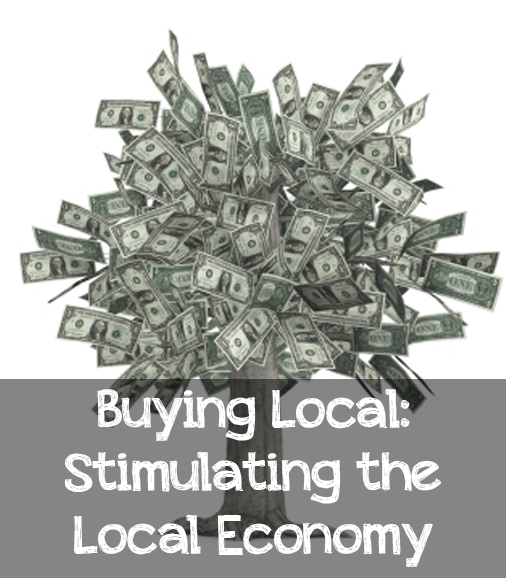 There's no doubt that local businesses and agriculture help keep the economies of our communities going. Not only are they helping pump money into our community, but local businesses keep our families, friends and neighbors employed.
As a community bank serving Independence, Urbana and Dysart, Security State Bank works to support our local businesses to help our communities continue to grow and thrive. However, there's no better way for that to happen than for you to shop local.
However, we understand if you need some further proof that shopping at local businesses helps out the entire community more than making your purchases from large box chain stores. We've dug up some facts and figures on shopping locally conducted by people far better at research than us. Take a look, and then head to your favorite local business or restaurant!
Reasons to Buy Locally
Twice the money you spend at local farmer's markets or community growing programs stays in the economy than if you had bought the same produce at a big box supermarket.
Local businesses create 70 percent more activity in the local economy over big box chain stores.
The difference in annual returns- local businesses: $326 per 1,000 sq. ft.; big box stores: negative $468 per 1,000 sq. ft.
Quicker money circulation- since money used at local businesses stays within the community, it circulates through the local economy faster. This results in more people getting the benefits of using that money.
Thinking about what is available locally and what isn't can also lead to new business ideas, for you or for someone who has a better chance of making it happen. Is there a certain product or category of products that you always have to purchase a larger retail stores on online? Would it be possible for you or another business in town to capitalize on this opportunity?
When you boil it down to the basics, shopping local keeps the doors of local businesses open, which means people stay employed. It's a win-win situation, which is why Security State Bank encourages you to buy local whenever possible. Happy shopping, and we look forward to seeing you soon!
Tags:
buy local
,
buying local
,
shop local