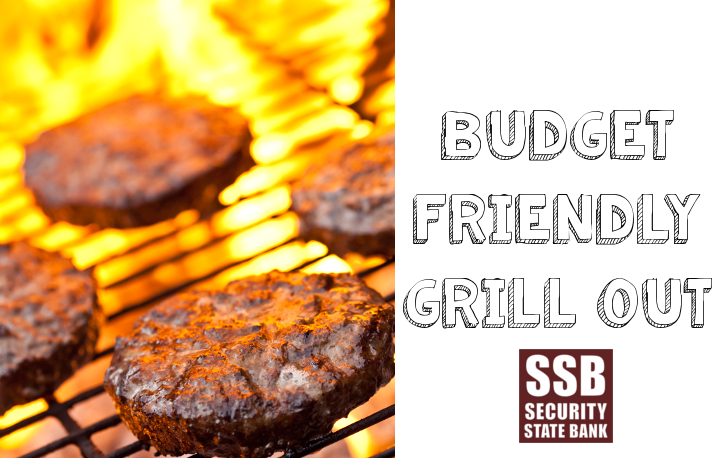 There's a sense of pride being able to host a grill out at your own home. You can show friends and family your pride and joy, the place you call home. Although hosting people at your home is exciting, it can get expensive especially if you plan to feed a crowd. Today, Security State Bank is bringing you ideas on how to plan a budget friendly grill out.
Budget friendly grill out ideas:
Make the grill out a potluck. By asking everyone to bring a side dish or their own meat, you will save yourself from breaking the bank. Typically, others are more than willing to help with bringing food, so don't be afraid to ask for help. If someone doesn't want to cook food, you could have them bring the buns or condiments for the meat.
Avoid expensive meat. Meat will likely be the most expensive part of a grill out which could be the reason your budget is busted. You could let your guests know what you will be providing and if they want anything else, they can bring it with. You could offer to buy the burgers, brats and hot dogs because these food items are typically cheaper than steak or chicken.
Make easy side dishes. A batch of macaroni salad or a side of potatoes can go a long way when feeding a large group of people. As long as you make a side dish that is well liked by a majority of people, you won't have to put too much money into making the food. You could also ask if others are willing to bring side dishes or appetizer like foods.
Security State Bank hopes you are able to have a budget friendly grill out this summer. If you need help with financing to buy a home where you can host your very own summer grill outs, contact us today about our mortgage options.