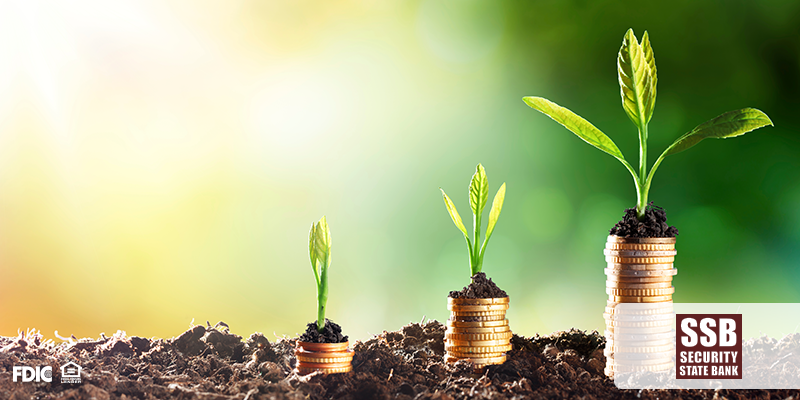 Saving money is sometimes easier than it looks. Only after true dedication, can you look into your account and see the difference saving can make. At Security State Bank we're excited to help you achieve this new financial goal! If you're aiming to save more in the New Year, we offer these valuable tips to help you save $3,500 towards your retirement, vacation, or other savings venture.
$720 Cut the Cable: At over $70 a month this common expense can eat up your budget in a hurry! Opt for a more affordable option and stream your favorite shows using Netflix or Hulu for less than $10 a month.
$600 Brew Your Own Java: Instead of grabbing a latte on your way to work make your own cup of joe to save an extra $4 a day. Great products from Keurig now offer the option to make a latte without any special tools, so you should be able to get the same great taste at a fraction of the cost.
$1,000 Plan Your Meals: The two rules for grocery shopping; never shop hungry, and never shop without a list. Every week make a dedicated menu of what you'd like to cook each night of the week. This can then turn transition into your grocery list, and ensure you never buy an ingredient you don't need.
$468 Workout at Home: The average gym membership runs approximately $39 a month. This year, try online workout videos and routines to avoid paying for this untouched monthly expense.
$712 Pack Your Lunch: With many afternoon lunches running close to $10, this seemingly harmless cost could be stealing your budget one sandwich at a time. Work to pack a lunch from home each morning to avoid this expensive dining option. Preparing an additional six sack lunches each month could save you more than seven hundred dollars throughout the year.
Get started saving with a designated deposit account from Security State Bank. We have several options to fit your specific needs, and our new mobile account opening process is simple and hassle-free. Begin working on your New Year's resolution and stop in to see us today!