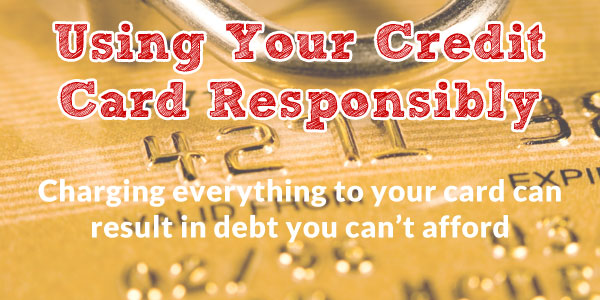 The holiday season is once again upon us. Thinking about everything you have to purchase – gifts, decorations, food – may have you wondering how you are going to pay for it. Credit cards can be a good solution provided you use them correctly.
Many retail stores are urge you to sign up for a store credit card. Although these offers seem tempting, it is best not to give into the deals they offer. By not signing up for several credit cards, you will be saving yourself money in the long run and saving your credit score. Sticking to one or two credit cards is your best bet when it comes to credit cards.
Here are a few other ways to be responsible with credit card use this holiday season:
If you are going to sign up for a credit card, read the terms and agreement. A lot of aspects go into credit cards besides the upfront discount you may receive from your favorite department store. Before you even apply, think about the fees, interest rate, and credit limit associated with the credit card.
Don't use your credit card every day. If you use your credit card every day, the expenses can add up. You will pay more interest due to high balances, and remember to pay more than the minimum payment to avoid interest charges that can be near 25 percent. Use cash or your debit card for everyday expenses.
Don't buy things you can't afford. That new washing machine or designer purse seems intriguing at the time because your credit card can afford it, but that doesn't mean you can. Only use your card for purchases you can afford to pay back in a timely manner.
Stay within 30 percent of your credit limit. When you use over 50 percent of your credit limit, it is alarming to creditors and your credit score. Thirty percent is a reasonable limit to keep yourself to so you don't go overboard with purchases you cannot afford.
Credit cards can be a great financial tool when used correctly. However, when used with poor judgment, they can result in high amounts of debt that can take a lot of time to recover from.
Security State Bank is here if you are interested in opening a credit card through your hometown bank. A credit card from us is safe and secure, so contact us today. We hope to see you soon!