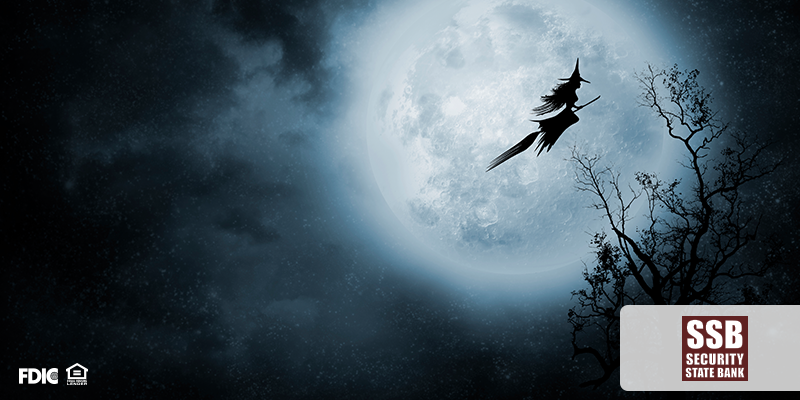 At Security State Bank, Halloween is one of our favorite times of the year! Filled with lighthearted gags, and delicious pumpkin foods, October is one of the most festive times of the year! Halloween will be here soon, and to help you plan your holiday bash, we have compiled these top party hacks to ensure your event will be one to remember!
Themes: Make your party planning easier, and choose a theme that can encompass a wide array of costume choices. Concepts like the zombie apocalypse, scary movie blockbusters, or creepy carnival creatures, can help your guests tailor their outfit for the event!
Fake Blood Syringes: As your guests arrive, greet them with their party favor, their very own syringe filled with "blood." This simple and edible recipe for fake blood will make sure the fear factor is present, as well as the taste!
Eerie Pumpkin Punch: Add an element of surprise with this clever dry ice effect. You can create a punch for the adults to enjoy, and opt for an alternative version for the kids! Either way, this eye-catching beverage dispenser is sure to make your party start off with a bang!
The Withered Corpse Game: Whether for a children's party, or an adult get together, this timeless game always offers some much anticipated fun! See if you can come up with creative ways to change out the ghoulish ingredients. Try steaming cauliflower for brains, or a full water balloon for a stomach!
Costume Contest: Giveaway fun prizes for various categories, such as: best male/female costume, best couple costume, most original, most used, etc. The winners can have first line for the food, or a fun Halloween themed prize!
Festive Foods: Create a wide array of options for your guests to enjoy, complete with a deadly dessert! After all it's not a party, without good food!
This Halloween Security State Bank wants to remind you to have a safe and fun-filled holiday! Be sure to stop by the bank October 31st and see how our team dresses up for Halloween!