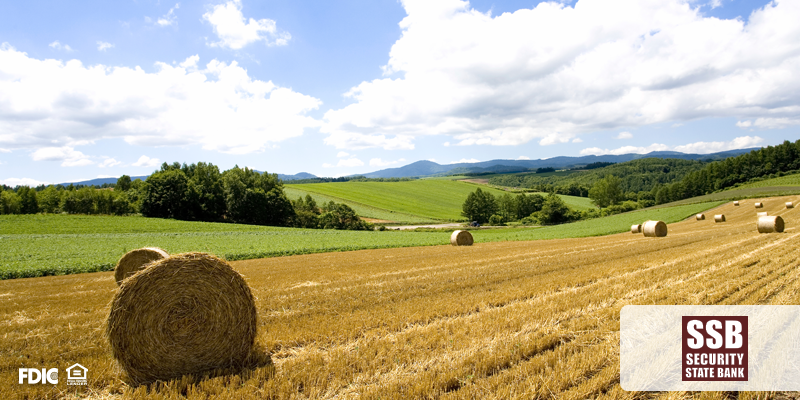 Agriculture is the back bone of Iowa. Made up of honest, hard-working men and women, the farmers of today have incredible challenges to overcome. Luckily 2016 is predicted to sustain plenty of rain and sun in these beginning summer months. Lookout this season for growing hay and alfalfa as the temperatures continue to climb!
With over 3.9 million cattle, and 175,000 sheep in the state of Iowa, there's a lot of food that needs to be grown. Hay is eaten by both cattle and sheep, in addition to the state's equestrian population. This vital nutrient is constant dietary staple for the majority of Iowa livestock, but how much does it take?
The average farm in the state of Iowa is approximately 345 acres. If a farm this size grew only hay, they would yield approximately 1,725,000 pounds of hay per year, with two cuttings. Considering these figures, the average Iowa farmer can feed 236 horses, 196 cattle, or 945 sheep with their crop each year!
This summer, as you pass by fields of hay and alfalfa, think about all that can be accomplished with these important plants. Check out these important hay facts and see what you learn:
Hay is sold by the pound, and typically comes in three sizes; round bales, square bales, and small square bales.
Harvesting hay is a three part process that consists of mowing, raking, and baling the hay.
Hay must be dried before baling, so an unexpected rain storm can throw off your timeline by days on end.
Hay can be stored for six months to two years depending on moisture and other factors.
Whether you're looking to finance land, equipment, or real estate, Security State Bank is here for all your ag lending needs! Stop by and share a cup of coffee with us, and we'll work to help you gain the financing you need.